A strong citrus scent that repels mosquitoes and other insects.
Benefits of Essential Oil
Insect repelling • Energy Boosting
Benefits of Essential Oil
Insect repelling • Energy Boosting
Free-spirited, Adventurous, Cheerful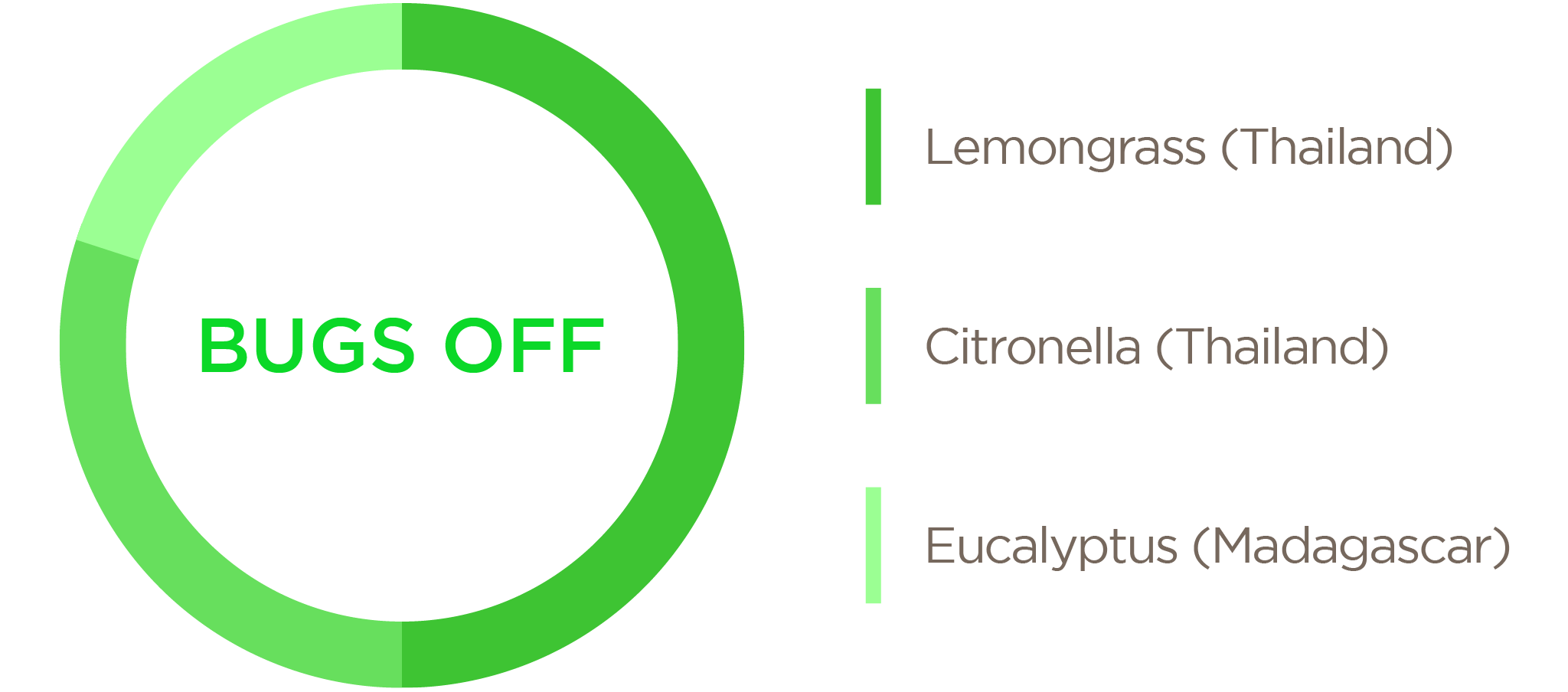 When at the park for picnic or reservoir for a morning hike, the smell of insect repellant comes along almost like a package. The reason behind why the smell of insect repellant is unforgettable is because of the natural citrus smells. Citrus aroma are fast to diffuse and are the ones who make first impression. Bugs Off is similar with the 2 striking citrus oils but differs with the addition of minty herbaceous scent. Even if used not for the purpose of insect repellant, Bugs Off can be an enjoyable distinct and uplifting fragrance.
As its name suggests, Bugs Off is a natural repellant due to the majority of its scent from citronella and lemongrass. These are the 2 most known natural repellant during hot and humid summer days against mosquitos and other insects. Sourced from Asia's very own hot and humid country, we can definitely count on the Lemongrass and Citronella in Thailand to work its magic. The Bugs Off blend has a strong citrus smell with natural sweetness from the lemongrass. It actually has a pleasant aroma for us who love citrus, wonder why the mozzies hate them?