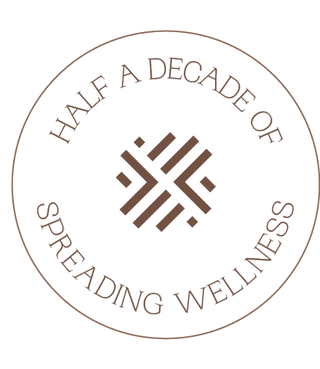 Thank you for being part of our aromatic journey
Our journey wouldn't be complete without you and your support over the years.
To mark this milestone, join us for a month-long celebration filled with exciting offers, giveaways and limited edition items. We're celebrating this special month together with you as we express our gratitude for your unwavering support!
STAND A CHANCE TO WIN THESE EXCITING PRIZES
*No registration required; automatic enrolment.
*Multiple orders under the same email address can be combined within the qualifying period.
*Applies to both online and studio walk-in orders.
*12 essential oils include: Bloom, Bugs Off, Enchanted, Immunity+, Joyful, Memory, Purify, Relief, Dream, Mellow Sunset, Retreat, Summertime.
Words that shaped our journey, stories close to our hearts.
"Before discovering the FLO diffuser, I've tried everything from high-end candles to reed diffusers. The FLO diffuser is the only thing I've found so far that is powerful enough to scent up my living room. The buying process is also seamless, and whenever I have questions, they're addressed very promptly and comprehensively. I've bought this as a housewarming gift multiple times!"
"Love the smooth online buying experience. However, what blew me away was not the mist and great aroma. It was the after-sales service that blew me away. With a water feature running nearby and the great aroma floating around the office/showroom, it really gave me a very relaxing mood, as they helped me checked my diffuser and the other aromas that are there."
"Went down to their studio personally to enquire on their Diffuser GO and it was explained really thoroughly by one of the staff. And he tell us all the differences of all their essential oils. The product was really good. Love the aroma :) Would come back again for their essential oils."
"Customer service at FLO Aroma is always topnotch and their products are good quality and well priced. I purchased the car nebulizer as I wanted something portable and even on the lowest setting, it diffuses throughout the whole house. Loved their Bloom and Memory scents hence have repurchased. The scent cards are also a lovely touch if you can't make it down to their physical office."
"We chanced upon FLO Aroma when sourcing for our wedding favours and it was the best decision! Till today our friends still keep the bottles and even ask if we have extras as the size is simply so convenient. We are also purchasing the refill from FLO to continue using the spray bottles we have and getting the disinfectant sprays for our upcoming travels!"
"Have been a returning customer for their waterless diffuser for my home, office and car. Was pleasantly surprised by their lavender essential oil; one of the best even compared to the usual big brands!"
"I am seriously not kidding when I tell you these guys have one of the best scents around. I loved it from the moment I stepped into the shop, I was given a tour of the smells and also detailed explanation of them. I am very happy with my purchases and will definitely return for me. Do check them out!"
"I have made a few purchases, including the Flo Diffuser Home, various essential oils and the disinfectant spray. The disinfectant spray smells amazing and leaves no mark on my phone screen, grimey fingerprints be gone! I've just replenished the large bottles on sale, a little goes a long way!"
"The smell of essential oil filled the hallway and led me right to the FLO's showroom! I bought the nebuliser and essential oils from FLO and have been using it daily. Enchanted, Purify, Bloom are among my favourites. A little goes a long way! Hope to share this with all my loved ones with nose and skin allergies :)"